I was contacted to provide a turn-key solution to a highly innovative company that designs and builds ingenious variable-speed drive systems for a myriad of applications. I went to their facility with a car trailer and picked up a brand new Mustang for modification.
My task was to mount a large unit to the front of the engine. The unit was about 8″ in diameter and 8″ long. They said, "it might not even fit at all". It was my job to design and implement this. This was the perfect kind of "Ev Project".
I reverse engineered a lot of parts and had the CAD files of their system. I cleverly nested components and achieved the most compact installation imaginable. I really like bigger, longer projects with a hardcore deliverable! This was a great fit for what I do, what I offer. There is a LOT of detail that I'm not showing here; only general information.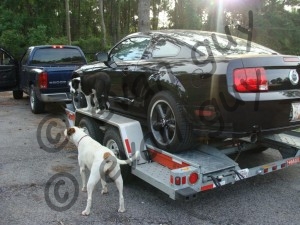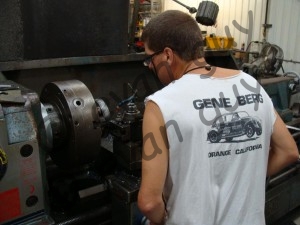 I'm not just a CNC guy. Long before I taught myself CNC machining, I operated manual machines. Here's some 'old school'.